 With sweeping changes in work and workplace, it's imperative for facility management professionals to lead their organizations to higher levels of performance and experience. Hosted by the association that has provided training, knowledge sharing and support to FMs globally for more than 40 years, IFMA's Facility Fusion is about building future-ready leadership skills. It's about exploring what's possible – for our facilities, industry and careers. It's about synthesizing ideas and industries for a new world of work.
It's about synthesizing ideas and industries for a new world of work. It's about fusing methods and mindsets from both within and outside of FM to find answers. It's about having the tools to adapt to rapid change.
Discover your own leadership style
Turn uncertainty into positive action
Inspire and equip the people you influence
Reduce risk, increase resilience

Who hosts?
IFMA supports more than 24,000 members in 135 countries. Since 1980, IFMA has worked to advance the FM profession through education, events, credentialing, research, networking and knowledge-sharing.

Learn more about IFMA »

Where & when?
The Westin Boston Seaport District
Boston, MA USA | May 05-07, 2024
Why attend?
Facility Fusion is all about focus — on your needs as a facility manager, on your concerns in supporting specific facility types, on your career advancement and on building your professional network. What you learn and who you meet benefit both you and your employer.
You'll gain best practices for improving operational efficiency, as well as field-tested strategies for increasing employee productivity through a better work environment.
You'll stay up to date on industry trends and standards, helping you ensure that your organization is current, compliant and competitive.
You can tailor a learning agenda applicable to your job responsibilities and existing facility issues.
The expo saves you hours of independent research on products, services, and suppliers. Fusion exhibitors not only introduce you to their solutions but educate you on how to make those solutions work for you.
Connecting with fellow practitioners, topic experts, and reputable solution providers allows you to compare processes, share ideas and return to work with solid recommendations for improving the workplace.
Employers who support their FM team's continuing education ensure that their facility is being managed by informed and prepared professionals.
With Full Event registration, you'll gain a wealth of relevant, reliable information in one place, for an affordable price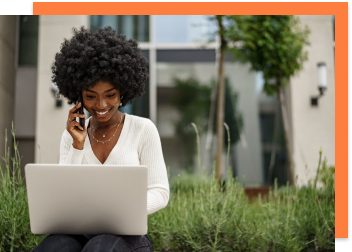 Stay updated on Facility Fusion and future IFMA events: